Delight yourself with our variety of gourmet fruit tisanes
We create unique blends from a careful selection of premium ingredients.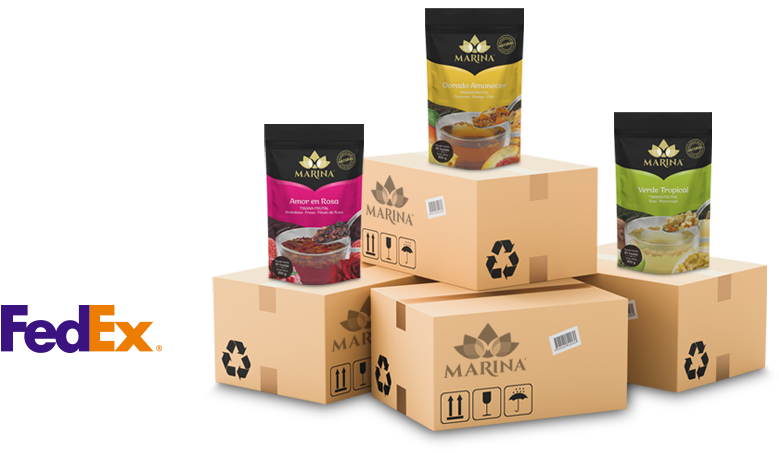 Fast and safe shipping
throughout Mexico
Share with your family and friends

Surprise your guests with our variety of Marina's fruit tisanes. They will love to enjoy a healthy and delicious drink at your event.

Delight to its refreshing taste

Marina's fruit tisanes are an excellent option for their versatility. You can prepare them in cold and frappe. Besides being the perfect ingredient for cocktails.

Enjoy the warmth of a tisane

It's very simple to prepare Marina's fruit tisanes. You just need to add boiling water (90 ° C) and leave it to rest for 5 minutes so that its incredible aroma, color and flavor diffuses.